Success Stories
Whether you are changing companies, industries or entire careers, IJS empowers you with the competitive intelligence and expert tools necessary to achieve even the most ambitious job search goals.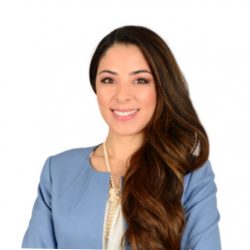 "The professionals at KAS Placement know the sales and marketing world inside and out. They work with successful companies and have influential contacts. Working with them changed my life.  They are like a career coach and recruiter in one.  Thanks to his foresight and guidance I didn't pursue a career in banking like all my peers…I now have an exciting. lucrative and fulfilling marketing career working with technology and innovation.  I'm grateful such a professional, organized and honest team of people."
Sarah Khan    |.     Sales and Marketing Manager.  |   Finance and Insurance
Intelligent Job Seeker was the only career resource that helped me transition into my first marketing job. The resources gave a clear action plan and I am exactly where I want to be.
A. Kerr    |.     Digital and Social Media Marketing Associate.  |   Fashion
From Rock and Roll to Corporate
After 10 years of being a musician, I had decided that I wanted to pursue a career in corporate sales with a company that shared my values, paid well, had upside and was competitive to get into.
Success in the U.S. Job Market
I knew a job search in the U.S. would come with hurdles.  Though, I underestimated the difficulty.  However, Intelligent Job Seeker taught me a new way to think about my job search and it paid off in spades (plus base salary).
Helping Top Candidates Win
I had a wonderful and successful experience. I was placed within one month of starting and it was something I was eager to accept…the team members had a tremendous grasp on sales career search.   I'd highly recommend KAS / IJS to any sales professional looking for a new opportunity!

Bailey Gordon | National Account Executive at Gildan | Apparel and Sportswear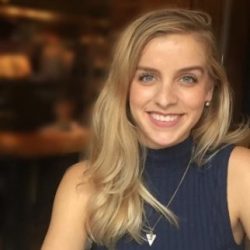 The resources provided throughout Intelligent Job Seeker helped me transition to a marketing role at a company that paid 20% more on the base salary and provides me with a future and the opportunity to be around optimistic, hard-working people.
Digital Marketing Analyst - Consumer Goods
"The approach and methodologies that Intelligent Job Seeker uses opened my eyes. I found them to be sophisticated in theory, yet made easy to learn. Most importantly, the perspective they brought impressed the heck out of hiring managers."
Brian Lubin | Director Product Marketing | Health Care & Life Sciences
"As an experienced sales professional who has been successful in several industries, I can agree to the fact that the team at KAS Placement knows sales and marketing interviewing on a different level than I've dealt with during past employment transitions".
James Channing | Senior Sales Executive | SAAS