Services Engineered to Get You to the Next Level
Tools That Streamline Job Searches
Intelligent Job Seeker is a wholly owned subsidiary of KAS Placement.  For fifteen years, KAS Placement has been a consistent award-winning recruitment and employment company assisting many well-known brands spanning 100 industries.
The purpose of Intelligent Job Seeker was and still is simplistic.  Our overarching purpose to equip job seekers with hard to find insights.
This would also include job search tools that are necessary, yet mostly unknown to the public.
We're Helping Job Seekers Compete for Their Stretch Career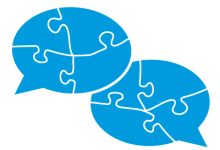 Engineered for Sales and Marketing Jobs
Our tools and programs provide cost-effective, practical job search solutions tailored specifically to sales and marketing job seekers.

Make Better Decisions
Written by a team of recruitment executives, the advice IJS offers helps you pursue the career opportunities you want most.

Shorten Your Interviewing Cycles
When compared to prior job searches, users of Intelligent Job Seeker Saw a 40% Reduction in Interviewing Cycles
Delivering Success On an Unparalleled Basis
"As an experienced sales professional who has been successful in several industries, I can agree to the fact that the team at KAS Placement knows sales and marketing interviewing on a different level than I've dealt with during past employment transitions."
James Channing | Senior Sales Executive | SAAS
"Intelligent Job Seeker was the only career resource that helped me transition into my first marketing job. The resources gave a clear action plan and I am exactly where I want to be."
A. Kerr | Digital and Social Media Marketing Associate | Fashion
"I had a wonderful and successful experience. I was placed within one month of starting and it was something I was eager to accept…the team members had a tremendous grasp on sales career search. I'd highly recommend KAS / IJS to any sales professional looking for a new opportunity!"
Bailey Gordon | National Account Executive at Gildan | Apparel and Sportswear
Read About How Intelligent Job Seeker Has Helped International Job Seekers Realize a Better Job in the States
Learn how Intelligent Job Seeker has successfully helped international job seekers navigate and succeed in obtaining a competitive sales and marketing job in the U.S. employment market.